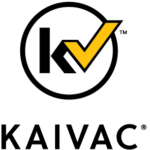 For outstanding cleaning results!
Whether for cleaning, degreasing, or spotting, Kaivac provides an effective chemical choice for every task. Each is designed to attack specific soils inherent in various settings, like restrooms, kitchens, manufacturing, healthcare, schools, and more. These high quality chemicals are low foaming and free rinsing for fast, spot-free drying.
Kaivac cleaning detergents comes in boxes of 4 bottles, each 5 liter per bottle
Kblooey - Restroom Cleaner
KaiBlooeyTM is a low-foaming restroom cleaner (pH 1,4) that contains a blend of fast-acting mild acids to de-scale mineral deposits and remove soap scum.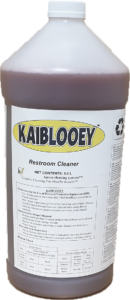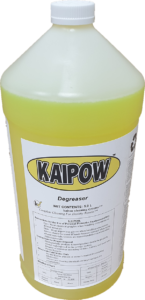 KaiPowTM is a general purpose degreaser (pH 13) that rapidly penetrates oils, greases, fats, and soils. KaiPowTM is perfect for food service, food processing and industrial applications where stubborn, greasy soils are prevalent.
Kaivac - Neutral Floor Cleaner
A pH neutral (~pH 8) daily cleaner that's tough on soils but gentle on floors and finishes. It works great on virtually any hard surface
flooring, like vinyl, stone, polished concrete, marble, rubber, epoxy, granite, ceramic and more. It's ideal for use with the omniFlex AutoVac but can also be applied using a No-Touch Cleaning system, automatic scrubber or a mopping system.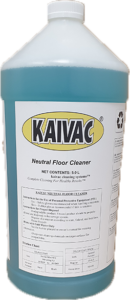 Portable Dispensing Unit​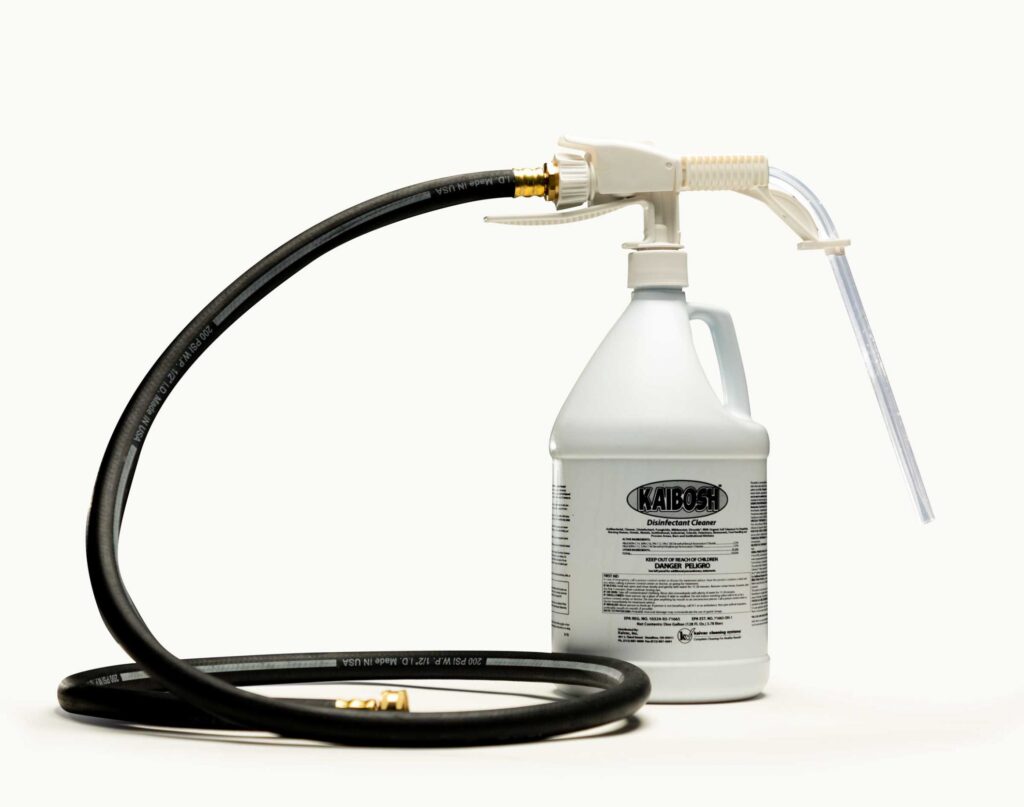 The Portable Dispensing Unit (PDU) is a low cost, easy to use chemical proportioning system that provides accurate dilution control anywhere there's a faucet with standard garden hose threading.
Simply attach the Portable Dispensing Unit to a Kaivac chemical bottle and connect it to any water source with a standard garden hose.  Then, turn on the water and place the PDU fill hose in spray bottles, mop buckets, Kaivac innovative floor care systems, autoscrubbers and more. No more manual mixing, measuring or unsafe chemical exposure. And, with a two-gallon (eight liters) per minute flow rate, it makes short work of dispensing precise dilutions of cleaning chemicals for any application.